Biological recording is vital for vital for the conservation of plants, animals, and other wildlife, and involves mostly volunteers making 'what, where, when' records of the wildlife they find. These records are essential for increasing our understanding of the environment, including issues such as climate change and habitat destruction.
A team from the Centre for Ecology and Hydrology (UK), the Joint Services Heath Unit (Cyprus SBAs) and the University of Cyprus are collaborating on a two-year project 'RIS-Ký' funded by Darwin Plus. RIS-Ký, or Researching Invasive Species of Cyprus (Kýpros), is looking at the impacts of invasive alien species (IAS) in a variety of habitats (terrestrial, marine and freshwater) and will run for two years. The project focuses on the UK Overseas Territories (UKOTs) in Cyprus, that is, the Sovereign Base Areas of Akrotiri and Dhekeleia. The International Union for Conservation of Nature says that an alien species is a species introduced by humans – either intentionally or accidentally – outside of its natural past or present distribution, however not all alien species have negative impacts, and it is estimated that between 5% and 20% of all alien species become problematic. It is these species that are termed 'invasive alien species'.
In this context, Dr Kelly Martinou and the JSHU team are monitoring mosquito populations around Akrotiri, Episkopi and Dhekeleia, and also undertaking a mosquito management programme. If you or your friends and family want to know more about what you can do to help control mosquitoes in your homes, please get in touch via our email info@ris-ky.info. It is vital that mosquitoes are monitored, as well as controlled, as there are invasive alien mosquito species that can cause serious impacts on human health by causing diseases such as Zika and yellow fever. We need to ensure that we closely track what species are present in order to minimise the risk of disease should these species arrive. Partly in order to assess these risks, we ran a workshop in Akrotiri in April 2018 on "Native and non-native vector management in the eastern Mediterranean and the Middle East (EMME)", with a focus on developing a code of conduct for rapid response in mosquito monitoring.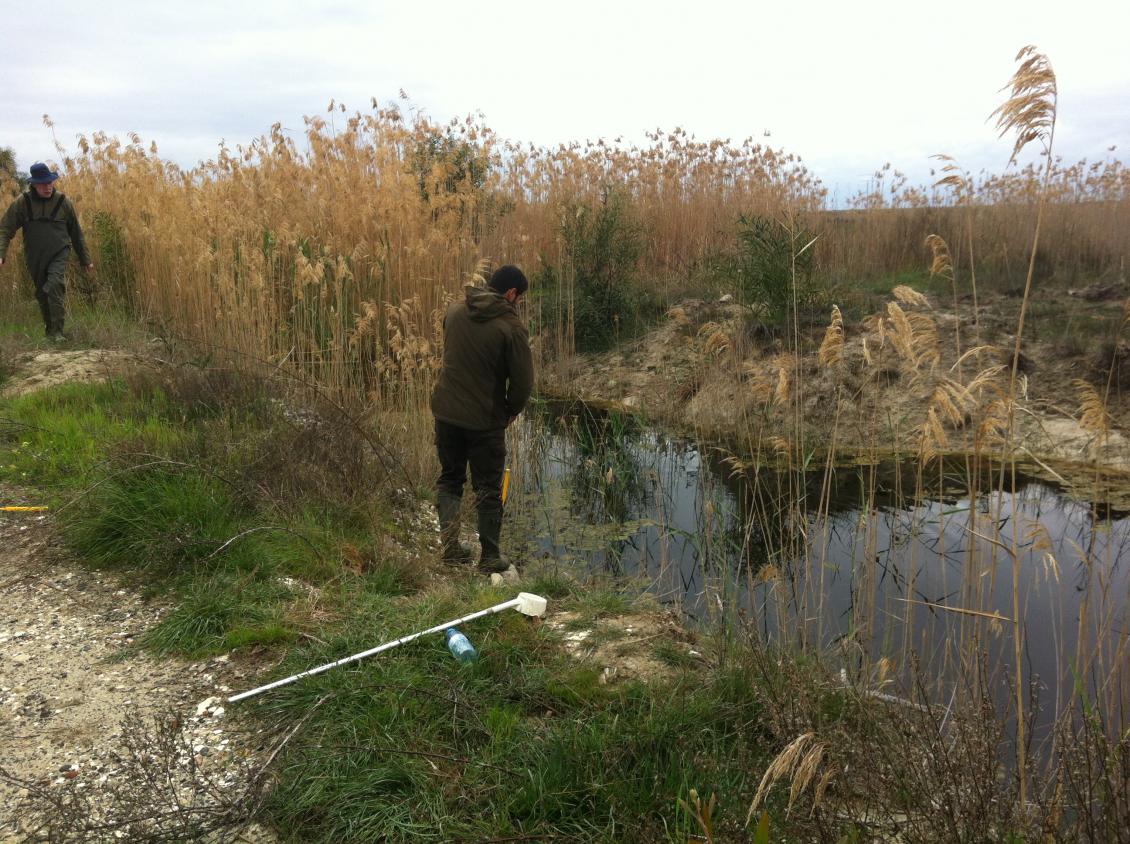 In addition to monitoring mosquitoes, Oli Pescott, Jodey Peyton and Owen Mountford from the RIS-Ký team have been leading a survey mapping invasive plant species, such as Port Jackson wattle (Acacia saligna). These plants can reduce the local, native plant diversity and may also provide microhabitats that are suitable for harbouring mosquito species.
Monica Demetriou and her team from the University of Cyprus are monitoring the sea around Akrotiri and Dhekeleia, and are also working with volunteer divers to establish the abundance of invasive alien marine species. For example, the Lionfish was recently discovered in Cyprus. This species is a voracious predator and has venomous spines that can cause human death.
Ian Winfield, a fish ecologist from CEH, will be working with Kelly and her team to monitor the invasive mosquito eating fish, Gambusia affinis. This species competes and attacks the local, native Killifish (follow the link for a video filmed at Akrotiri), which also eats mosquito larva.
Part of our work is also to promote and encourage biological recording on the SBAs and the workshop run at the Akrotiri Environmental Education Centre, Akrotiri on the 31st August 2017 focused on such recording (both paid and voluntary) on the SBAs and in the Republic of Cyprus. Representatives of the biological recording community from both the UK and Cyprus gave presentations on monitoring being undertaken in Cyprus currently. You can look at our website here for presentations from the day http://www.ris-ky.info/resources, as well as looking at our mini-guides!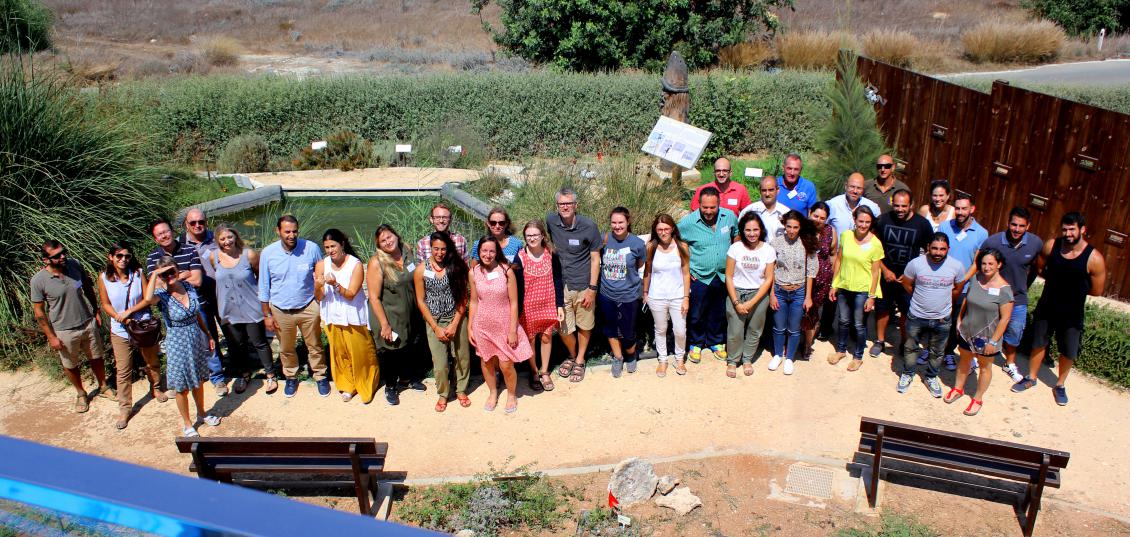 If you are interested in becoming a volunteer wildlife recorder as part of our project on the SBA, please contact the RIS-Ký team on info@ris-ky.info.
Please see our resources page for copies of the talks from our two workshops, copies of our mini-guides, and reports on survey work undertaken on the SBAs in Cyprus.