Some of the initial results of the fish component of the Defra Darwin Initiative Plus RIS-Ký project were recently presented by Dr Ian J. Winfield at the 8th Annual Institute of Fisheries Management Specialist Conference on 'Fisheries Management in Estuarine and Coastal Waters' at Lancaster University, UK, 23 to 24 May 2018.
In the winter / early spring of 2018, a mapping and monitoring programme covering both the native Mediterranean killifish (Aphanius fasciatus) (Figure 1) and the invasive eastern mosquitofish (Gambusia holbrooki) was initiated at the Akrotiri Peninsula of the southern coast of Cyprus.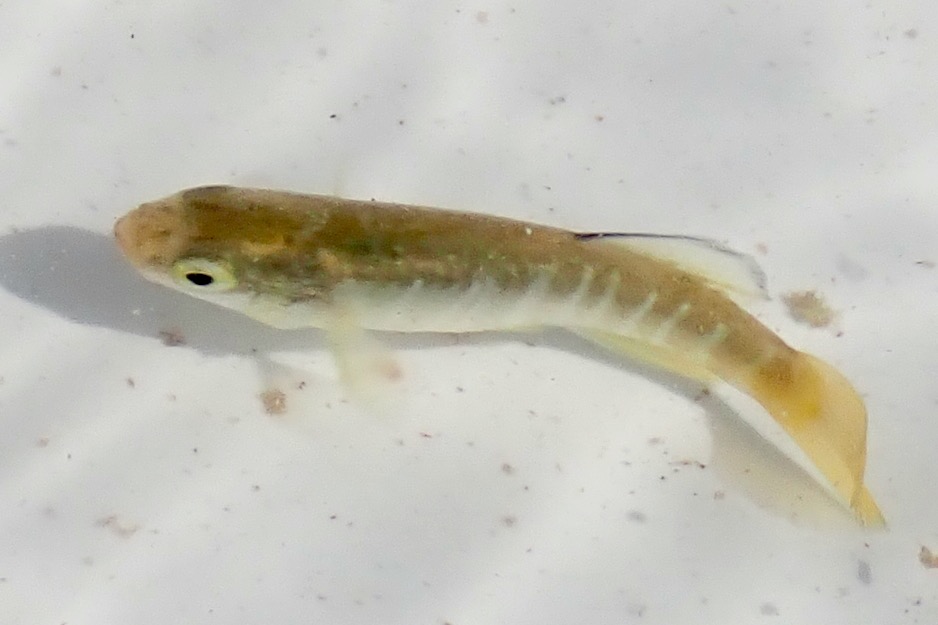 Given the complex abiotic characteristics of the local aquatic environment, including the markedly poikilohaline (i.e. highly variable salinity) nature of its water bodies which precluded electrofishing, the non-destructive use of baited traps was selected as the most appropriate sampling technique for this survey work (Figure 2).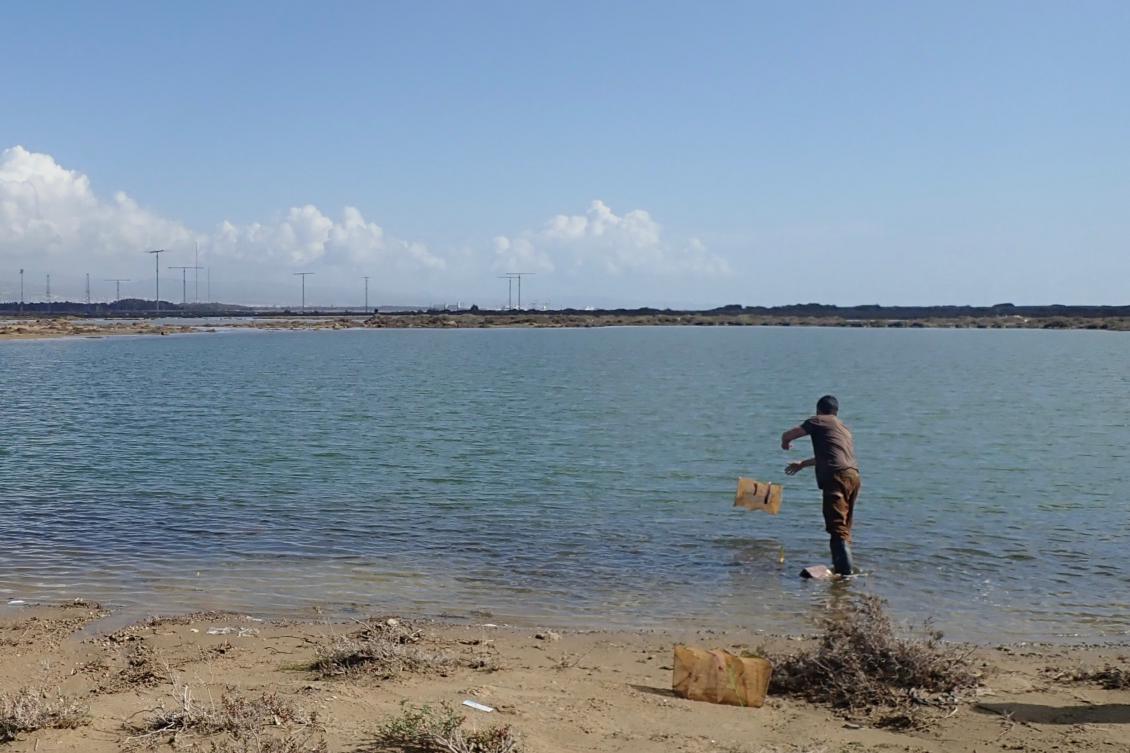 Although extreme near-surface microhabitat selection by the eastern mosquitofish posed some early challenges to successful trapping, a productive and systemic monitoring programme using bottom and surface traps is now underway by local members of the research team.
In addition to demonstrating that the Mediterranean killifish remains locally abundant with a robust population structure in its more saline strongholds, this trapping programme has also brought the very encouraging news of the first sightings for several years of this elegant native species in the more freshwater Zakaki Marsh. Unfortunately, the introduced eastern mosquitofish now dominates the local fish communities in the freshwater marshes of the area. 
Additional freshwater locations will be trapped in the coming weeks and months by JSHU staff Neofitos Andreou and Kostas Prokopiou. Such trapping will continue to complete a full year of observations, although some sampling sites are likely to have to be changed as water levels decrease markedly at several water bodies.