Jodey Peyton, Project Manager for the RIS-Ký Project, funded by Darwin Plus, was invited to present the outputs of the RIS-Ký project at a recent working group meeting of the COST ActionAlien CSI (CA17122), hosted at the Akrotiri Environmental Education Centre in Cyprus.
This COST Action CA17122 is a research network funded by COST (European Cooperation in Science and Technology). The Action will address multidisciplinary research questions in relation to developing and implementing Citizen Science; advancing scientific understanding of Alien Species dynamics while informing decision-making, specifically implementation of technical requirements of relevant legislation such as the EU Regulation 1143/2014 on Invasive Alien Species
Jodey presented the outputs from RIS-Ký to an audience of nearly 100 people from 37 different countries. It was a fantastic opportunity to review the incredible amount of work we have collaboratively achieved with our project partners, the Joint Services Health Unit and the University of Cyprus. The presentation is linked here.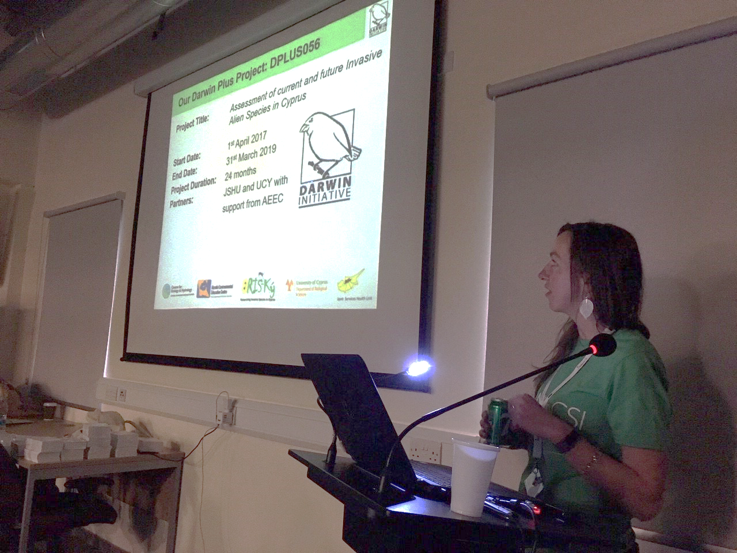 The workshop culminated in Cyprus' first ever Bioblitz, which was covered by the Cyprus Mail. The participants in this Bioblitz not only included the COST Action working group participants but also scientists from the RIS-Ký team and Citizen Scientists from the Sovereign Base Area. Professor Helen Roy MBE, who leads the RIS-Ký project was also interviewed by military TV and radio for this event.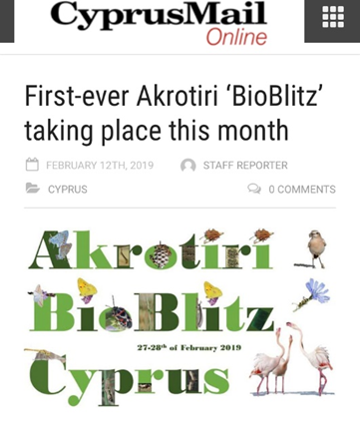 Our recent trip to Cyprus, where along with the COST Action and Bioblitz, team members Oli Pescott, Owen Mountford and Jodey were also carrying out botanical surveys across the SBAs, also coincided with International Women's Day 2019. Members of the RIS-Ký Team wrote for a blog on being a scientist at the Centre for Ecology & Hydrology and the amazing experiences that working for this organisation offers.
Please contact Jodey Peyton joyt@ceh.ac.uk if you would like to know more about any part of the work we have been doing for the RIS-Ký project.